Grinam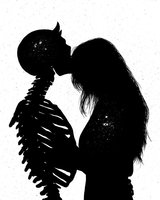 Selected works
Poetry » Phylosophy, Free verse, Other

182 5

Ни жив, ни мъртъв, втренчен в нищо, стиснал си юмрука
Осъзнах, че просто вече не ми пука,
Пропаст черна, пропаст широка,
Между мен и расата човешка, слепоока.
1000 години по тез земи обемни, ...
© 2003-2019, Georgi Kolev. All rights reserved. The works are the property of their authors.